Experience, Expertise, and Passion...

As a World Citizen I share with you my passion for travel by passing along a bit of personal insider knowledge. Pampered World Citizen offers to you the discerning world traveler our handpicked properties for rent or sale.

Our services go beyond that of a typical luxury travel agency because of our experience and expertise. We provide you accurate, up to date and detailed information on every property showcased by Pampered World Citizen and direct contact information to our team of property concierge.

All around the world Pampered World Citizen brings to you these specific advantages:

All Around the World Pampered World Citizen Handpicked properties for Short or Extended Stay Rentals.
Handpicked properties for Sale
Property Managers – Personal and Professional Travel Assistants. Our team of Travel Assistants has intimate industry knowledge, excellent research capabilities and vast network of both personal or professional contacts.
This site is managed by Vanette, welcome to our Pampered World Citizen portal.

Vanette McGlawn
E-Mail : vanette@mcgrane.net
Phone: 813-788-7662 office
Cell Direct: 813-777-6117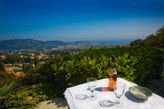 0 BR - 2 BA -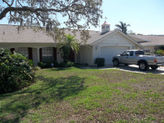 3 BR - 3 BA - SLEEPS UP TO 6
Share